Images in Java (part 4)
Outline
Page 1
Image formats: ImageIcon, Image, BufferedImage
Converting from one to another
Page 2
Loading images from disk
Drawing onto Jpanel
Writing images to disk
Rescaling images
Page 3
using a resouce folder to store images
making a Jar file with images included
» Page 4 «
Sprites
Complete program for sprite animation
Complete code to demonstrate animation of sprite
In this program, we read in two images: one is an asteroid, the other is a spritesheet of explosions. Both images are below. You can right click on them and save them in order to run this yourself.
read in images
draw asteroid on screen
user clicks on asteroid
this starts a timer that runs through one of the explosions
at the end of the explosion sequence, the timer stops and the asteroid is redrawn in a random location
repeat
Java Code
Sprites and Images

"green_asteroid.png"

There are 8 rows. Each has 14 sprites in it. Each sprite is 64x64 pixels.
This is not the best spritesheet as you can see that some are truncated.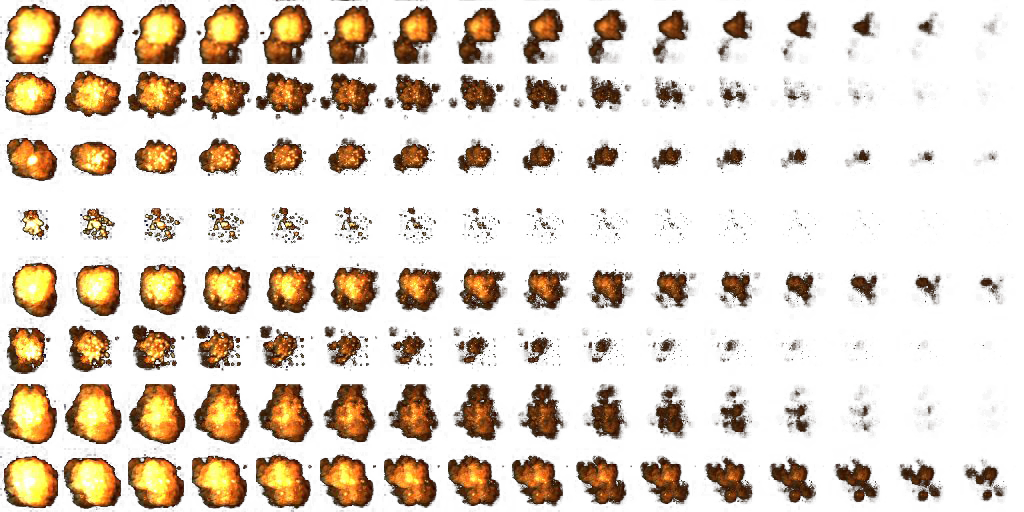 "explosions.png"